As most of you may know, I am 2 years old. I like the usual things that a 2 year old girl likes: I like my toys (especially the noisy ones!), my books (especially the noisy ones!), and going to the park. I like my Fudgy Bear, seeing my nanna and
granddad and having long 'mummy cuddles' on the sofa whilst watching a Winnie the Pooh DVD.
However, whilst having some TV time with mummy today, I made a mammoth discovery ....
Why did nobody tell me ....???
Watching Bubble Guppies on Nick Jr was nothing out of the ordinary. It was an episode I had never seen before, but nobody had prepared me for what came after my 20 minutes of routine singing and dancing to the sounds of Mr Grouper and the Guppies.
Adverts ...? What are these adverts ...?
Right, so these are just the time fillers that break up my favourite programmes, yes? The bits I take no notice of, my cue to switch off, switch my attention and find something else to do. That's how it works ... right?
Not today. Today I found a whole new appreciation, built a whole new opinion, developed a whole new understanding about these little 'time fillers' that frequently result in me grabbing my noisiest toy to drown out the sound of endless information about things that aren't Bubble Guppies, Peppa Pig or Team Umizoomi.
These little clips of 'nothingness' had toys!
"Why has no one ever told me about this?"
Oooh, whats that ...? Milky the Bunny ...? I want a Milky the Bunny ...!
Oooh, what's that ...? A Paper Jamz Rock Girl Pink Microphone ...? I want a Paper Jamz Rock Girl Pink Microphone ...! I'm not sure why. I'm only 2. But right now, it's on my telly and I want one!
Oooh, what's that ...? An Ozbozz My First Scooter - in PINK ...? I neeeed an Ozbozz My First Scooter ... in pink ...!!
Mummy thought she was winning in her fight against TV advertising. I don't watch lots of telly, and until today, these 'advert' things really weren't of any interest to me. But now I know they are there ... in between every single programme. 4 - 5 minutes of pure product pushing! Toys, toys, toys and more toys! Of course, many of the toys shown are not necessarily suitable for me. I am 2, so would have little use for a set of Hot Wheels Wall Tracks right now, but they look like fun, and they're on my telly, so I want that too!!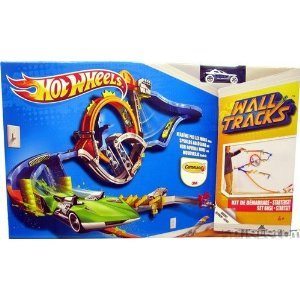 This is a little reminder for mummy and daddy, and maybe even a subtle warning ... You can't hide these things from me! The people inside these adverts are trying to tell me things ... wanting to show me things ... willing you to buy things, and all this time I never even knew they were there!! But that all changed today. Today, I listened to their messages, watched their colours and felt the temptation induced by the sheer, unmeasurable joy on the faces of the children on the screen. Mummy and daddy, nanna and granddad, in fact anyone that fancies listening, I have a little announcement to make that I hope sums up what I have learnt from this afternoon's events ...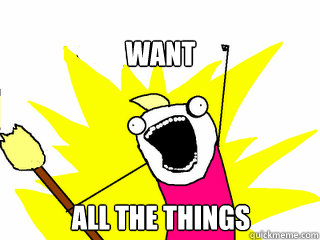 Just saying ... in case you needed to know!
This is not a sponsored post